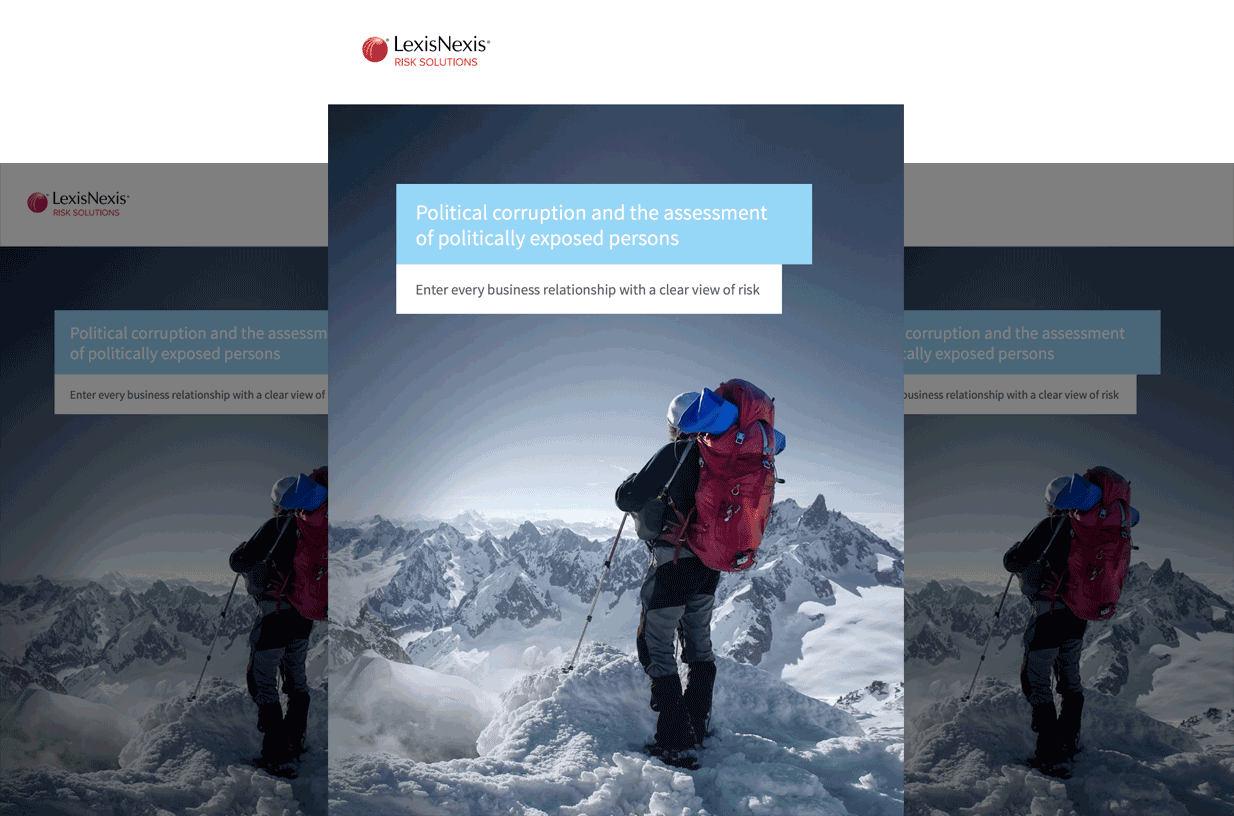 Enter every business relationship with a clearer view of risk
There are heightened money laundering and corruption risks when dealing with individuals who are classified as Politically Exposed Persons (PEPs). Do you know how carefully you should examine foreign business partners that are either themselves PEPs, or who maintain close relationships with PEPs?
This whitepaper is designed to challenge assumptions about PEPs, clarify due diligence obligations and discuss how these can be addressed in line with a risk-based approach.
Topics covered include:
How international conventions and directives specify the concept of PEPs
Patterns of political corruption involving PEPs
Ways in which the nature of political corruption differs from country to country