22/05/2019
LONDON — Underlining its commitment to help insurance providers maximise the potential of driving and vehicle data, LexisNexis® Risk Solutions, a leading global provider of telematics and connected car solutions, has appointed Steve Kerrigan as senior vertical market manager within the UK Connected Car group.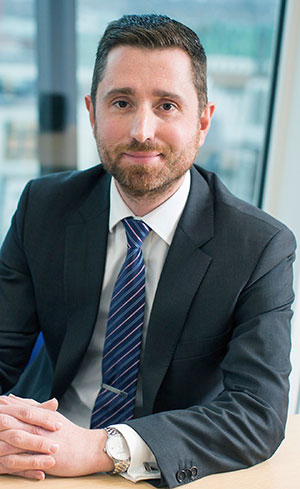 A highly-respected and well-known figure in the insurance sector, Steve Kerrigan brings 12 years of valuable management experience to the growing team at LexisNexis Risk Solutions.
Steve has joined the business from a senior role at Co-op Insurance, where he was responsible for the Young Driver telematics product. He will bring his experience to bear in helping insurance providers realise their investment in telematics, whilst focusing on developing the LexisNexis Risk Solutions connected car proposition in the UK. Steve takes up the role at a pivotal point in the growth of telematics insurance in the UK and connected car production.
Steve will work closely with Martyn Mathews, senior director of motor insurance, to support UK brokers and insurers to develop their telematics propositions. Steve will help operators realise the largely un-tapped potential for expansion outside of the young driver market. Key to this will be supporting insurance providers as they look to work with car manufacturers to deliver usage-based insurance (UBI) and mobility services to consumers.
LexisNexis Risk Solutions provides a complete suite of device-agnostic telematics solutions, from hardware to white labelled apps with full data collection, normalisation and scoring supported by the LexisNexis Global Telematics Exchange.
Steve Kerrigan says: "This is a fantastic time to take up this role. We're not only on the cusp of a revolution in connected car data, but sentiment around usage-based insurance is changing, both at a government and consumer level. LexisNexis is already working with some of the industry's leading UBI providers, delivering fast and simple solutions to help them capture their slice of the young driver market, as well as market segments such as older drivers and less frequent drivers who want to be priced on their driving behaviour."
"It is exciting to be joining the business at such a pivotal point in the journey from telematics to connected and ultimately, driverless vehicles. Data will drive every stage of that journey and make shopping for insurance based on driving score a reality. Our goal is to ensure that those insurers and brokers who want to be part of that future have the solutions they need, whatever stage of the telematics road they are on."
About LexisNexis Risk Solutions

LexisNexis® Risk Solutions harnesses the power of data and advanced analytics to provide insights that help businesses and governmental entities reduce risk and improve decisions to benefit people around the globe. We provide data and technology solutions for a wide range of industries including insurance, financial services, healthcare and government. Headquartered in metro Atlanta, Georgia, we have offices throughout the world and are part of RELX (LSE: REL/NYSE: RELX), a global provider of information-based analytics and decision tools for professional and business customers. For more information, please visit LexisNexis Risk Solutions and RELX.