12/06/2019
LONDON – LexisNexis Risk Solutions, a leading data, analytics and technology provider to public and private sectors, including the insurance and auto manufacturing markets, has appointed Jeffrey Skelton as Managing Director, Insurance, UK and Ireland, effective July 1, 2019.
LexisNexis Risk Solutions is part of the fastest growing segment of RELX (FTSE: RELX), focused on new product innovation, strong organic growth opportunities and growth by acquisition. In the UK, LexisNexis Risk Solutions currently serves over 90% of the Property and Casualty insurance market, including motor, property and commercial lines of business and supports more than one billion insurance transactions monthly, representing double-digit growth for the company.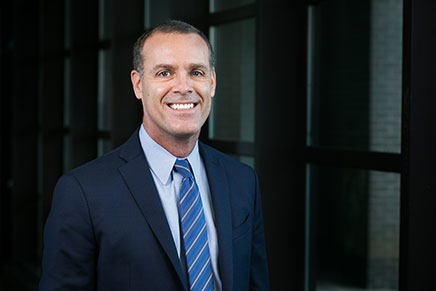 Skelton will continue to solidify LexisNexis Risk Solutions as a trusted advisor and data analytics provider of choice for insurance providers. He will also be responsible for the investment and development of solutions that meet clients' strategic objectives of transforming critical business processes using digital information, advanced analytics and machine learning to deliver higher levels of customer experience. The company's ambitious growth track to provide the next generation of mobility and connected car services to insurance providers will accelerate with Jeffrey at the helm.
Skelton has worked for LexisNexis Risk Solutions for over 17 years and brings decades of insurance and leadership experience to his new role. Prior to this appointment, Skelton served as Senior Vice President, Client Engagement, where he was an instrumental part of the leadership team and helped build the insurance portfolio, which currently serves nine countries and delivers more than a billion dollars in revenue. Skelton will continue reporting to Bill Madison, Chief Executive Officer, Insurance, and will relocate with his family from the company's USA headquarters in metro Atlanta to Nottingham.
Bill Madison, CEO comments, "We are delighted to have someone of Jeffrey's calibre lead the UK as it is one of the most dynamic insurance markets in the world and we want to ensure that our business scales with the market. Jeffrey is an accomplished leader who brings a sound knowledge of our markets, along with their challenges, opportunities and regulatory environments, to his new role. He has strong relationships with customers and industry alliances, and his ability to work closely with the leaders of the world's most recognised insurance and auto conglomerates makes him pivotal to all our development in the UK, Ireland and beyond."
Jeffrey Skelton comments, "The insurance and auto manufacturing markets are going through substantial changes driven by increasing digitisation, customer demand for more personalised services and changing environmental risks. Our business is an enabler for these markets – providing the data, analytical skills and technology to support improved risk decisions. And these unique capabilities put us at the forefront of helping our customers develop their business and achieve their goals. The next decade will witness a revolution in how consumers engage with their vehicles and insurers – I look forward to being a part of that engagement story."
Jeffrey Skelton replaces Keith Binley who has decided to leave the business to seek fresh opportunities at the end of this year.
About LexisNexis Risk Solutions

LexisNexis® Risk Solutions harnesses the power of data and advanced analytics to provide insights that help businesses and governmental entities reduce risk and improve decisions to benefit people around the globe. We provide data and technology solutions for a wide range of industries including insurance, financial services, healthcare and government. Headquartered in metro Atlanta, Georgia, we have offices throughout the world and are part of RELX (LSE: REL/NYSE: RELX), a global provider of information-based analytics and decision tools for professional and business customers. For more information, please visit LexisNexis Risk Solutions and RELX.