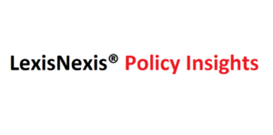 Motor insurers and brokers will now be able to more accurately assess risk at the point of quote through the use of policy history data in a significant new development being unveiled by LexisNexis Risk Solutions at the BIBA Conference in Manchester.
LexisNexis® Policy Insights, the powerful new predictor of motor claims loss, and will be made available via the Informed Quotes and Informed Broker platforms since LexisNexis Risk Solutions acquired IIL. This provides brokers a broader view of the risk, allowing them to align their quoting activities with the underwriting appetite of their insurance partners.
Demonstrating the strength of Policy Insights, LexisNexis Risk Solutions has identified that people with a gap in cover in the past year had a up to 50% higher loss cost than those that didn't.
Brokers visiting us at BIBA will learn how Policy Insights works to deliver a completely new and more accurate predictor of risk, as well as how they will soon be able to access the whole LexisNexis Risk Solutions suite of data solutions, at speed, in their own point-of-quote environment via the new LexisNexis platforms.
Point-of-quote data powers better risk selection
The LexisNexis® Informed Quotes platform extracts, hosts and processes large quantities of data to deliver information to the UK's insurance industry.
This proprietary infrastructure links data providers and software houses or broking platforms helping to deliver data in real-time into the quoting process of an insurance transaction, often through price comparison websites.
The BIBA Conference is the perfect venue to launch the new capabilities we can now offer brokers following the acquisition of IIL last year. Along with LexisNexis Policy Insights*, our advanced new set of attributes that help to correlate motor policy history with claims loss, the Informed Quotes platform will give brokers access to these new attributes injected directly into the quote process for faster and more informed decisions.
It's a real marrying of leading edge data and leading edge technology to benefit the insurance market, enabling insurers and brokers to grow their customer relationships, and optimise their customer experience.
*Contributory datasets are available to data contributors only.
Follow the link to the LexisNexis Risk Solutions website to find out more about how we support insurance providers.