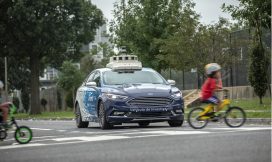 As of 2020, most new cars in the UK come fitted with Advanced Driver Assistance Systems (ADAS) which represents a new stream of vehicle data for insurance. But do consumers really know what they are buying, what these features do or if they are even activated? Several research studies suggest not and there is a grey area today around risk in the human-to-machine interface, the part where a vehicle can suddenly hand back control to the driver.
Insurance providers could help solve this problem through access to vehicle build data at point-of-quote. Confirming ADAS features to the customer at quote – down to the level of the individual vehicle identification number or VIN – could do more than enlighten the customer, it could also positively impact driver safety.
Car manufacturers are constantly enhancing ADAS technology as part of their zero fatality objectives. These systems feature driver alerts or can even handle complete manoeuvres such as lane keeping or emergency braking, often quicker and safer than the driver can. The Society of Motor Manufacturers and Traders (SMMT) research shows eight in ten new cars in the UK have driver assistance systems and over half have adaptive cruise control.
A legal framework for autonomous vehicles, including driving licence equivalents for self-driving vehicles, has been reviewed in the UK government. The British parliament has approved further clarity on liability for vehicles in self-driving mode, introducing the world's first insurance legislation for vehicles in fully-autonomous operation.
However, a recent report from JD Power highlighted a lack of clarity among consumers around Advanced Driver Assistance Systems (ADAS). This lack of clarity, the report claimed, is "causing a disconnect that is not only hampering feature utilisation, but also confusion that can drive consumer frustration and lead to unintended use, infrequent use, and even incorrect use of features."
The report continued: "Drivers don't seem to fully understand the capabilities, how and when to use it, and even if their vehicle offers it."
Need for consumer education
The lack of clarity has not been helped by the fact that each system can have a different name, functionality or calibration. For example, there are over 40 different names for automatic emergency braking and 20 different names for adaptive cruise control. It is little wonder there is consumer confusion.
One tragic example of this was Joshua Brown from Florida who died when his Tesla Model S was on self-driving mode using the Autopilot feature and collided with a tractor trailer.
Some consumers believed that Tesla's Autopilot made the car capable of driving on any road at any time of day and under any traffic conditions without the need for the driver to pay attention. This isn't the case; Autopilot is intended for use with a fully attentive driver, who has their hands on the wheel and is prepared to take over at any moment.
The findings of the JD Power report are not too dissimilar to a report from the road safety charity Brake and Direct Line from last year.
In a study of over 2,000 drivers, respondents were asked about three ADAS technologies: Autonomous Emergency Braking (AEB), Lane Keep Assistance (LKA) and Intelligent Speed Assistance (ISA). More than half of respondents did not know what the technology was, more than half of respondents did not think their cars were fitted with the technology (to their knowledge); and in the hypothetical scenario of buying a new car, more than half of respondents said they would not spend more or were not sure whether they would spend more, to ensure it had the technology.
Consumer education and confidence is key when it comes to understanding how vehicle data is used. As a Thatcham Research report 'Assisted and Automated Definition and Assessment' identified, there is an area of uncertainty right now in the handover, between what the typical driver believes these features can do, and what they can actually do
This is where the insurance market could play a hugely valuable role.
To date, it has been a challenge for insurance providers to identify exactly what ADAS features a specific vehicle is equipped with when pricing and writing a motor insurance policy.
It's not just the features that come as standard, but also those chosen as optional extras: they need a complete picture of how the vehicle is fitted. However, as each car manufacturer has created their own unique terminology, definitions and naming structures – sometimes releasing multiple features within the same model year – bringing this data into the insurance ecosystem has been very difficult.
To address this challenge, an ADAS classification system has been created to logically sequence and classify vehicle safety features and component's intended operation or purpose.
Vehicle data classified and normalized for insurance purposes
This classification system provides the foundation for LexisNexis® Vehicle Build . This will help insurance providers understand how specific vehicle safety features behave, for example if a feature will provide an alert or warning to the vehicle's driver when a potential danger or hazard is detected. It will also allow insurance providers to understand the purpose of features.
The prime intention of this solution is to support pricing accuracy and risk assessment but clearly there are much wider benefits from using vehicle data.
From a customer education perspective, when the customer applies for a motor insurance quote the insurance provider will be able to identify the specific ADAS features on the customer's vehicle and confirm those features back to them, potentially even offering a discount for having the features. In some cases, for example, where a customer has bought a second hand car, they may be completely unaware of the presence of these features.
This not only presents a great added value for the customer, it's an engagement and education opportunity for insurance providers that can help change the customer's perception of the brand.
In the future, connected car data opens the potential for insurers to confirm which features are activated or not.
Clearly it is not the insurance sector's prime role to educate consumers on the presence and purpose of ADAS features. But there is a greater societal and public safety benefit in doing so, aside from the potential it creates in lower claims costs and in-turn more profitable premiums. In time, as the industry learns more about the impact of specific ADAS features on claims losses, more awareness could help support greater investment in ADAS and in turn improve road safety standards.
Follow the link to the LexisNexis Risk Solutions website to find out more about how we support insurance providers.