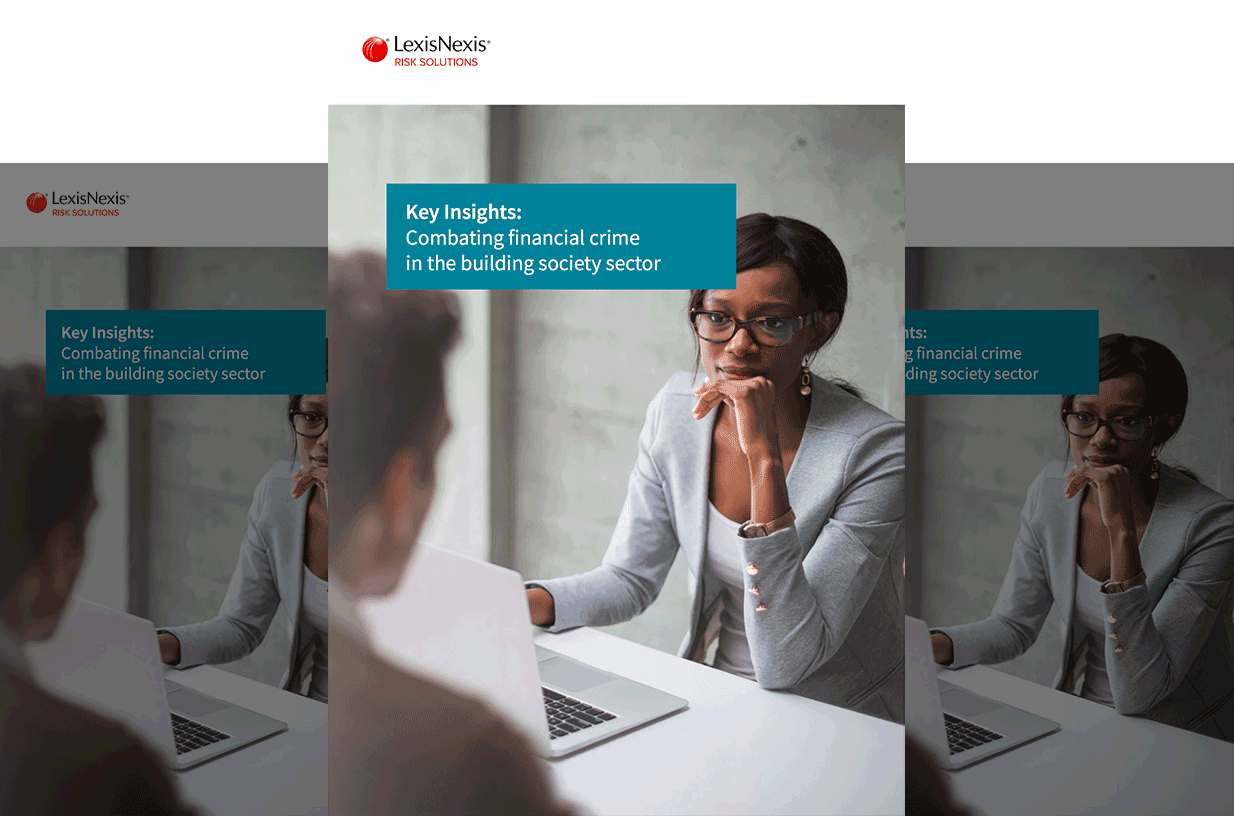 Anti-money laundering checks are now part and parcel of doing business for financial institutions. It is a business issue for all players – from the largest global banks through to funds, asset and wealth managers – and the building societies sector is not exempt from the risk of money laundering.
We conducted in-depth interviews with senior people from three different building societies in order to compare and contrast their views on the key issues.
LexisNexis® Risk Solutions works with a number of building societies in the UK market – both large and small – and in this short discussion paper, we set out to take the pulse of the sector and look at how building societies are thinking about and managing the risks associated with anti-money laundering.