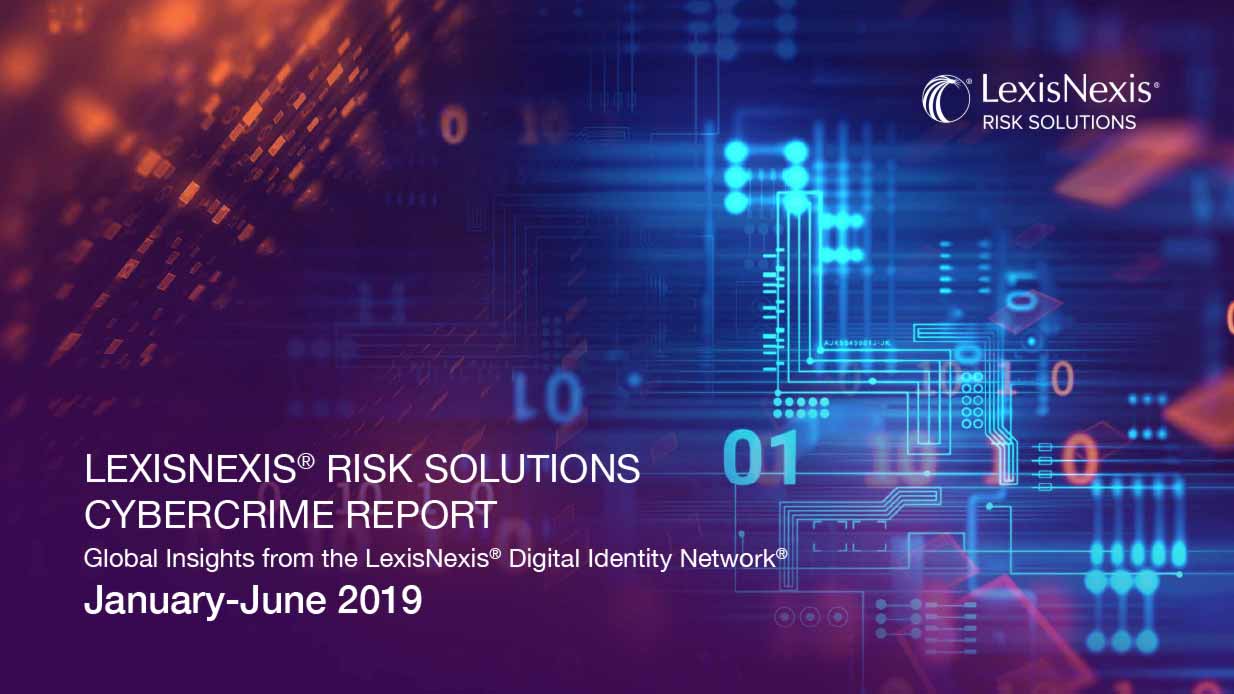 Bots still on the rise — new report reveals account creation as their new target.
Get the latest information (January - June 2019) on cybercrime trends worldwide and the multi-layered prevention strategies needed to protect your business.
In the first six months of 2019, bot-based account creation attacks perpetrated against online retailers spiked by 305%. Mobile app registration fraud jumped 144%. The hidden plague of coordinated, cross-industry cyberattacks designed to breach identity data and evade detection became even clearer.
In 2019, consumer adoption of mobile technologies and the rising tide of breached identity data have cybercriminal networks rapidly evolving their attack methodologies.
How can your business transact with customers across online and mobile channels while avoiding higher fraud risks? The newly released LexisNexis® Risk Solutions Cybercrime Report reveals the latest fraud trends based on nearly 17 billion digital transactions worldwide, including the 62% of digital transactions originating from a mobile device.
Global insights from the LexisNexis® Digital Identity Network® (January – June 2019) include:
277 million human-initiated cyberattacks, up 13% in just six months
111 million mobile attacks, rising nearly 10% during that same timeframe
171% year-over-year growth in bot-based account creation attacks against retail ecommerce
A 144% surge in mobile app registration fraud across banking, media and more
A 12% jump in payment attacks globally