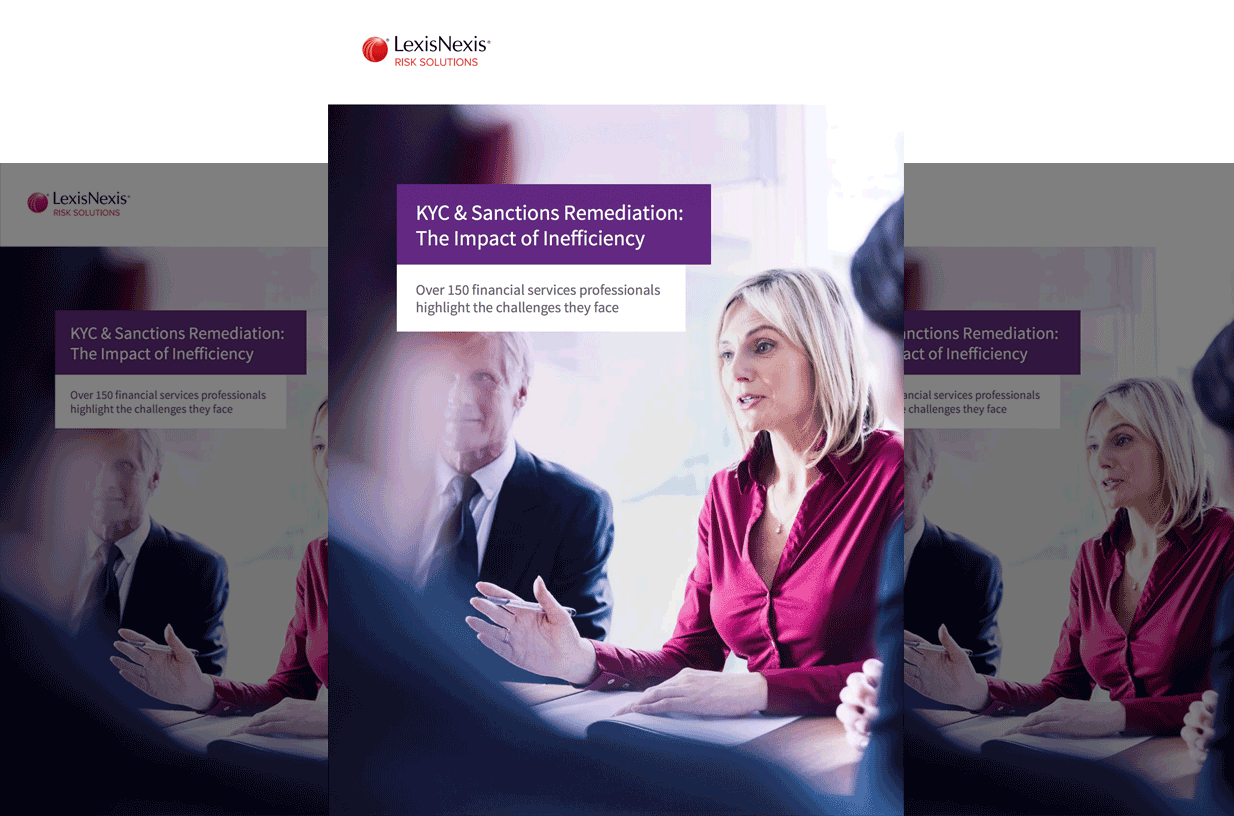 Financial services professionals highlight their Know Your Customer (KYC) and Sanctions remediation challenges
Lost business, spiraling costs and greater exposure to financial crime risk. All cited as impacts of inefficient remediation processes in a survey of over 150 financial services professionals for the latest LexisNexis® Risk Solutions report.
But what are the root causes of inefficiencies and how do they impact different organisations?
The report takes a detailed look at the remediation challenges banks and investment firms in the UK face, highlighting:
The time taken to remediate alerts
Impact of inefficiency on customers and the business
Opportunities to improve efficiencies
Find out what challenges the industry faces – complete the form to claim your free copy of KYC & Sanctions Remediation: The Impact of Inefficiency.