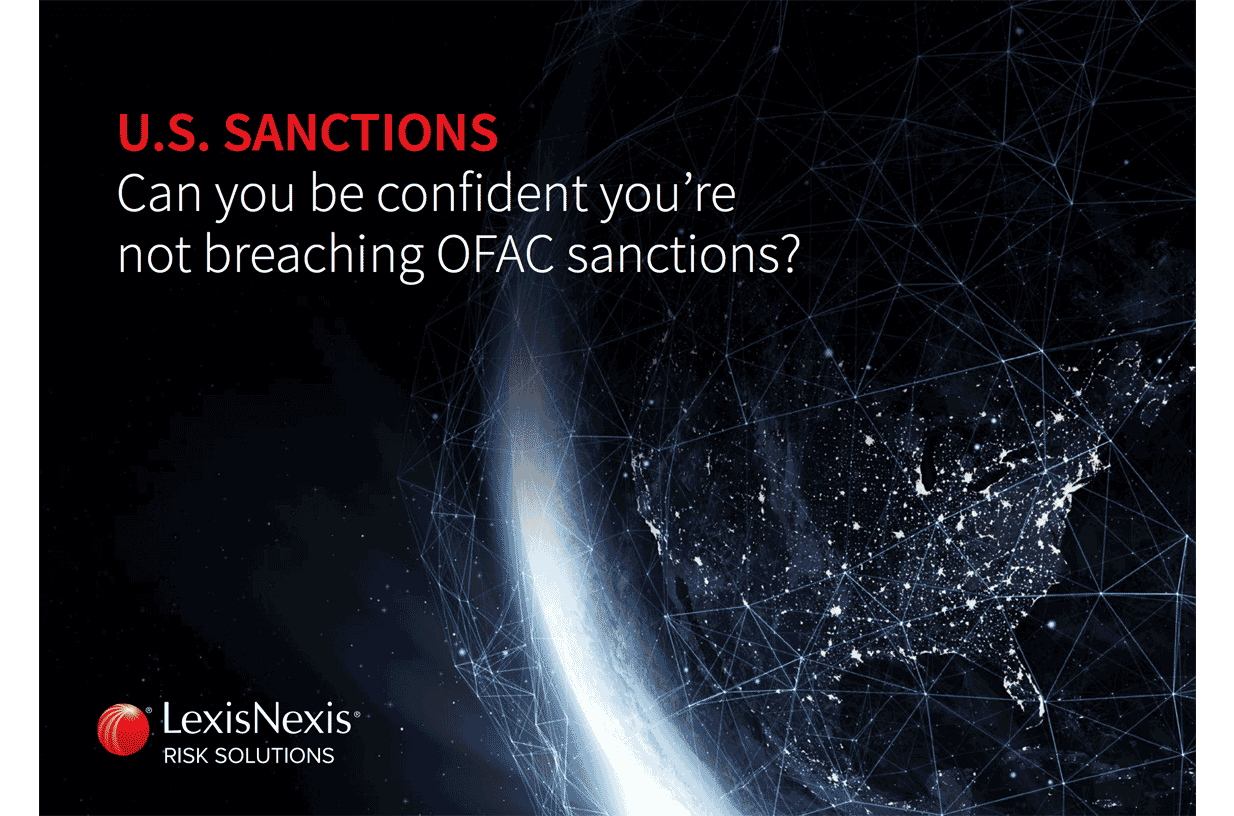 Does your business...
Trade in U.S. dollars?
Use U.S. goods or components?
Have a U.S. parent, subsidiary or affiliate?
Work through a local agent or supplier with a U.S. connection?
If so, you could be facing U.S. enforcement risk from the Office of Foreign Assets Control (OFAC) and need to be fully aware of your sanctions obligations.
Sanctions are currently a popular tool of American foreign policy and the U.S. actively imposes fines on foreign entities who breach them; making it even more important to have robust sanctions controls in place.
Download our U.S. Sanctions Guide to find out more.