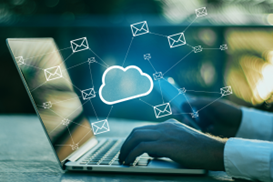 Online financial scams are on the rise, and particularly in the context of protecting vulnerable customers and the regulator's principles for Treating Customers Fairly, there is a currently a renewed drive against insurance fraud.
The latest available data from Association of British Insurers (ABI) confirmed that in 2019, 760,000 cases of insurance application fraud were detected, worth £1.4 billion. It's the equivalent of frauds worth £3.3 million being detected every day, which ultimately comes with a heavy cost to insurance providers and to honest policyholders, in the form of higher premiums.
This ABI report was notable in the fact that cases were up over 200% on the previous year, totaling nearly 300 fraudulent claims and just over 2,000 dishonest applications being detected every day. We know that insurance fraud can take many forms and organised fraudsters are increasingly sophisticated in their use of identities: 'phantom passengers' in road traffic accidents, ghost broking, claiming for pre-existing damage, false 'trip and slip' claims being just a few examples.
Application fraud can be the deliberate manipulation of data provided in the application, to obtain a cheaper quote, typically not stating a prior claim. Application fraud can also be conducted with the malicious intent of selling policies on, or setting up false insurance policies – the practice of ghost broking – leading to fraudulent claims.
Far from being a victimless crime, through application fraud, innocent insurance customers can end up losing out. Typically it could be a young driver targeted on social media with the offer of a cheap insurance policy from a fake provider, or a delivery driver who has their ID stolen so the fraudster can secure a policy with the sole intention of committing claims fraud.
This has made robust ID validation checks at the point of application, quote and post policy inception an essential part of the customer on-boarding process for the insurance sector. At the same time, insurance providers are acutely aware of the need to conduct those checks without slowing down the application and quote process for the customer, and in a way that does not cause friction. It's a tricky balance to achieve and it has come to the forefront, now the pandemic has put increased emphasis on digital self-service.
The techniques to detect application fraud are often based on public and industry shared data. While these techniques have been effective – as evidenced by the ABI's fraud data showing the rise in cases detected – they are often time-consuming, labour intensive and can still leave gaps in knowledge and insurance providers exposed to fraud.
When you consider the millions of quotes being processed every minute of every day (at LexisNexis Risk Solutions we deliver data into 220 million insurance quotes per day) finding ways to bring a greater level of automation to the ID validation process has been a big focus, particularly amidst signs that fraudsters are taking advantage of the fall-out from the pandemic. The insurance market is also conscious of the 2008 recession where fraudulent insurance claims increased by 17%.
It has come down to looking at a piece of information already provided within the application process: the applicant's email address. Of all the pieces of data provided when an individual applies for insurance, email address could become one of the most powerful in detecting application fraud.
An email address is a unique global identifier. The number of global e-mail users amounted to 3.9 billion and is set to grow to 4.48 billion users in 2024* . Some 91% of email users have the same email address for more than three years, and 51% have the same email address for more than ten years**.
Our email address has become central to the daily function of our everyday lives and is used in virtually 100% of all online transactions. As such, changing an email address is something most people avoid. This means email addresses can unlock digital engagement across many industries to help validate an individual's ID.
Email address creates a powerful digital footprint
Each email address has a digital footprint that goes with it, based on how it has been used online and each unique address connects to many attributes including IP addresses and domain names. By using billions of transactions from global payment processors and other online industries it is now possible to provide an instant risk score to indicate whether the ID is genuine or could be fraudulent, based on an individual's email address information, and other personal information provided, at the point of quote.
Risk is assessed by evaluating email address metadata points such as whether the email and domain even exist, or whether the email bears close resemblance to the proposer's name for the policy.
As well as automatically validating every quote that comes through, the email address risk score can also be used to help inform pricing decisions alongside a wide range of data enrichment datasets, including publicly available data and policy history data, property, vehicle and environmental.
Email address intelligence-based risk scoring can take the insurance market a big step forward in application fraud detection. It can help prevent insurance providers writing business that is potentially fraudulent and protect individuals from having their identity compromised while supporting a swift and smooth on-boarding process.
* Statista.com 'Number of Email Users Worldwide'
** DMA Insight: Consumer Email Tracking Study (2015) – UK respondents
The solutions referenced in this article include Emailage® Rapid, a powerful fraud risk scoring solution based on the email address and other personal information provided during the application process. In February 2020, LexisNexis Risk Solutions acquired Emailage, a fraud prevention and risk management solutions provider. LexisNexis® Emailage® is a proven risk assessment tool that is fuelled by continuously updating global digital insights and uses a patented, proprietary analytic approach to reimagine fraud detection.
Follow the link to the LexisNexis Risk Solutions website to find out more about how we support insurance providers.