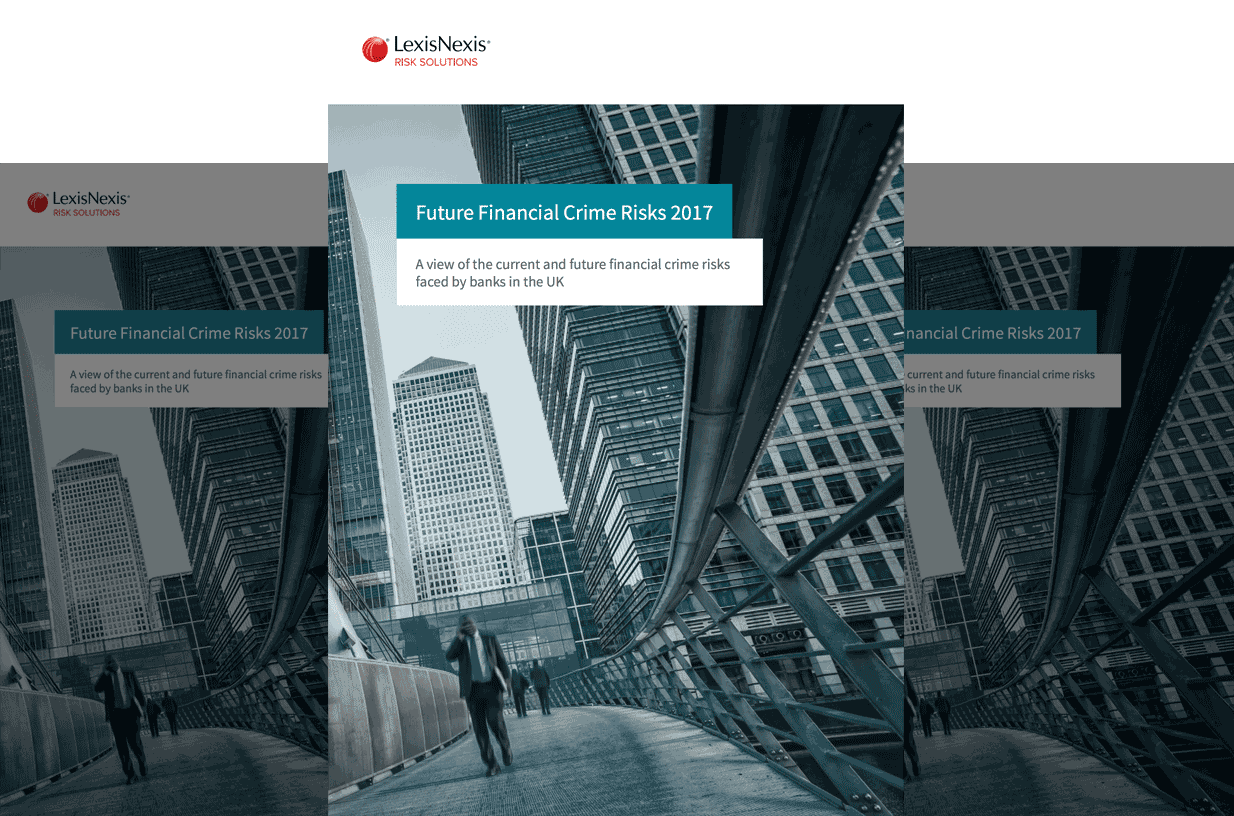 Financial crime leaders provide candid views on current and future financial crime risks
LexisNexis® Risk Solutions surveyed over 170 senior financial crime professionals from banks in the UK, to uncover the most pressing financial crime challenges they face.
Raw, provocative and sometimes controversial views from financial crime leaders in major banks, are delivered in the Future Financial Crime Risks 2017 report.
Anonymised in-depth interviews coupled with a survey of the broader profession, delivered uncensored opinion, revealing the trials and tribulations of the industry. These include information sharing, the cost of compliance, de-risking and geo-political challenges.
Following on from the 2015 report, produced for the British Bankers' Association, Future Financial Crime Risks 2017 also provides practical recommendations from LexisNexis® Risk Solutions.
Find out how your opinion compares to your peers' – download your copy today.